Millions of people regularly use Facebook and it has really become an incredible social communication tool that connects the whole world. People who have not seen each other for years can be found through this social network! It is likely that if you are a regular on Facebook you have a similar experience or perhaps it simply helps you to be in contact with the people you love and that you like to be able to talk to them on a regular basis.
But I don't think you want other people to read your Facebook posts, just because that's not cool. Your messages on this social network are just as private as WhatsApp conversations or the conversations you may have with your friends sitting on a bench eating pipes. Having a person read your Facebook messages is like spying on your most intimate conversations… you can't allow it! Do not miss these 5 tips so that nobody reads your Facebook messages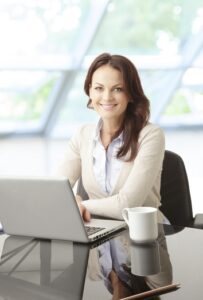 Tips so that nobody gossips about you
Always log out: It doesn't matter where you start your Facebook session from -your work computer, at home, on your smartphone, etc.- when you finish looking or writing on this social network you will have to log out, only in this way you will prevent other people from trying to read your messages when you are not there.
Change your password: If you think that someone around you has a sharp enough eye to see how you type your password and learn it… it is better that you change it from time to time to avoid trying to break in and gossip without your permission. But if you think that no one would be able to do it, change it anyway! You never know who might be spying on you.
Clear the history: Another way to prevent other people from reading your messages is by clearing the chat history. If you are a person who likes to reread your conversations with others, you can save it to a writable file like a word, but then save it to a password folder so no one can read it behind your back.
Be careful where you write: It is possible that you are writing messages on Facebook or that you are reading a text that has been sent to you and that you cannot wait to be alone to read it… but if so, try to do it without having onlookers around you, you can't imagine how sharp some people read in the distance!
Protect your privacy: In addition to all this, if you think that you are not safe and that someone can read your Facebook messages, then the best way to prevent anyone from reading your messages is that when you read them you are completely alone, that you delete the history and that you fulfill each step of those that you have read in the previous paragraphs.