Many people are looking forward to Valentine's Day to celebrate it in style with their partner, post it on social networks, remind each other how much they love each other and give each other a tribute. However, many others will spend February 14 without a partner and without wanting to celebrate.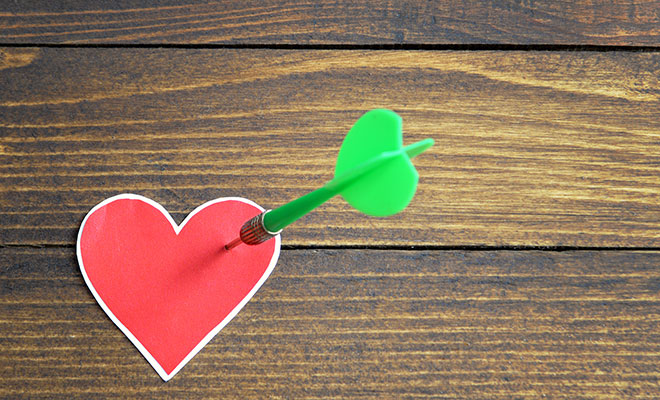 It is possible that they have broken their relationship, that they do not want to know anything about love or that this day is like any other and they do not want to celebrate it. Are you in that group? In this article we have compiled some of the best memes for single girls that have been published online in recent years, for all those who declare themselves a bit 'anti Valentine'. You're going to laugh!
Very funny Valentine's memes with well-known protagonists
As you can imagine, to make many of these images, faces of the protagonists of the best-known television series are used. Any surprised face, funny or strange gesture or a simple action can be the meat of an original Valentine 's meme. Ralph, from The Simpsons, or Sheldon Cooper, from The Big Bang Theory series are some of them.
Very funny meme for February 14
If you are one of those people who runs away from love, or you know someone who is like that, this meme is perfect for you. Beware of love! It is not going to be that Cupid shoots you an arrow and you fall madly in love with someone again…
A funny and sad meme for Valentine's Day
These memes portray different feelings: sadness, disgust, loneliness, some hate, malice, mischief… So that each person can feel identified with one of them, depending on how they face the situation.
The sense of humor of singles on Valentine's Day
But they also seek, above all, to bring humor to the typical scenes of Valentine's Day from the point of view of a single person.
Meme to make you laugh on Valentine's Day
And they go to extreme exaggeration to make you laugh. In the following Valentine 's meme, for example, Bart watches from the window with some envy what the others are doing after spending several days alone in his room.
Your Valentine's plans in a funny meme
If these humorous memes are characterized by something, it is because of the diversity of situations in which we can portray the protagonists. How will they spend Valentine's Day? How will they react when they see the rest of the couples? What will they really think inside?
Memes 100% Anti Valentine: another single February 14
On the other hand, there are some memes that are as radical as they are funny and original that directly convey the message that they do not want to know anything about lovers. Although the faces of the protagonists, in this case, are not known, it is possible that many of them are familiar to you because they have been used for numerous memes that have nothing to do with Valentine's Day.
A meme for those who are fed up with love
Is it raining love around you? Are they all paired up and boast of a good relationship? Are you tired of hearing the theme? It is possible that, then, you identify with the cat…
Funny meme for anti-valentine people
There are those who are so sick of hearing about love that they refuse to accept it and take action on the matter… Wow!
Meme for those who prefer to run away from love
And who prefers not to intervene in what others do and simply not accept that love can surround them and be in the air…
Funny meme about being single on Valentine's Day
Others, however, have it so assumed that they portray the normality of their routine.
Meme to make someone laugh on Valentine's Day
There are also other memes that perfectly represent when you are single, and suddenly many couples appear on social networks showing their love. Don't hearts come out of your ears?
Funny meme about Cupid for February 14
What if you're sick of Cupid? Those wrong arrows that have stuck so much in your heart, those arrows that have never hit the mark… You are so fed up with the angel of love that you don't want to know anything more about him. A perfect meme for Valentine's Day!
Meme for those who hate Valentine's Day
When you hate Valentine's Day with all you might and want to show it to the world, this meme is great because, in addition to a very striking message, a rather funny cat appears. What do you think to share on your social networks?
As you spend Valentine's Day or Valentine 's Day (or the rest of the year), the important thing is to take it with humor, be positive and enjoy the little details, whether we are alone or with others