The Christmas holidays are the time when we get together with all the members of our family, with whom we tend to see more often and, also, with whom we see less due to distance or lack of time. It's time to catch up on everything! Although sometimes that "getting up to date" means a battery of somewhat uncomfortable questions. Do you know what we mean?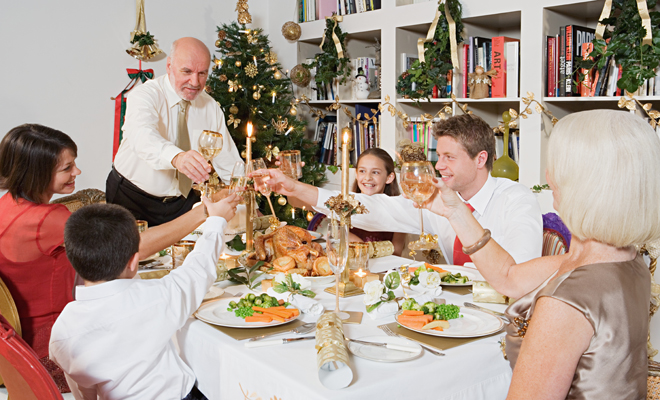 Emily Sea wright is the protagonist of this "funny" story that has gone viral on the internet. We are convinced that it could have been you or your cousin or your neighbor or your best friend, because on days like Christmas Eve, Christmas, New Year's Eve or New Year we can all be Emily.
How to avoid compromising questions at Christmas dinner?
Does it ring a bell when someone who hasn't seen you for a long time and who perhaps doesn't care about your life submits you to an interrogation? You know, questions like do you have a boyfriend? when are you getting married? or phrases like "You should settle down" or "You have to start thinking about having children"… Well, Emily has found a very original way to shut everyone up: with the following family Christmas greetings from the four E 's
Excited, engaged, waiting and… Just Emily! Her parents were excited, her siblings engaged and expecting, and she was just being herself: Emily, alone, but very happy.
The photo quickly went viral on Twitter and he received loads of messages of support and appreciation for this brilliant Christmas greeting idea. But our protagonist clarified that the original idea was not hers but that it came from another photo that she also saw on twitter. In any case, we love it!