They have raised us, they have given us the whims we have wanted -although sometimes they have also scolded us and with good reason- they have defended us in front of our parents, but, above all, they have loved us without expecting anything. They are the grandparents, those people who are part of our family, and as the beautiful video says in tribute to all the grandparents of the Euskaldi Hirukide Federation of Large Families, with grandparents we are family.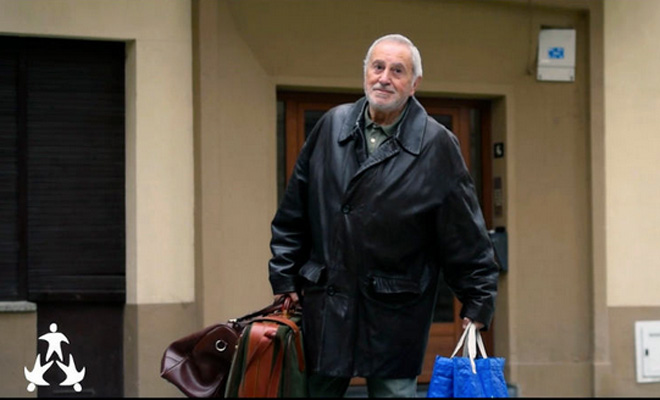 A precious tribute to all the grandparents in the world
A grandfather is a person with silver in his hair and gold in his heart. We have always grown by their side, but there comes a time when grandparents feel that their role in the family has ceased to be important and, perhaps pushed by the inertia of everyday life, they decide to stay aside or, in some cases, disappear for a while.
So, we notice that something is missing in our family, that it is no longer the same, that we are no longer as happy as before, that we are not a complete family. And something like this is what happens to a couple with three children and a grandfather who, at first, has decided that he would live in a residence. But… something goes through the head of this daughter who, in the end, backs down, and she wants her father -grandfather- to live with them at home. At first, the coexistence goes smoothly, but the grandfather feels that he is a hindrance and makes an irrevocable decision?
A well-deserved tribute to grandparents, those people who are a clear example to follow for parents and grandchildren. We invite you to watch the full video, but not before giving you a warning, grab a pack of tissues because you're going to need them: the video exudes emotion from start to finish.